News
Noted with Interest, October 2010
Oct 21, 2010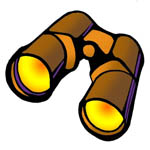 By Timothy Egan. How the Citizens United decision has taken political power away from the individual and transferred it to the corporatocracy. From The New York Times, October 20, 2010. Accessed October 21, 2010.



Mortgage Damage Spreads: Big Bank Stocks Hit Again as Modern Finance Collides with the Legal System

Headline from the Wall Street Journal, October 16-17, 2010. Oh, that fuddy-duddy legal system. Oh, that old stick-in-the-mud morality.


by Eric Alterman. We seek, in vain, for an explanation of how the American political scene has imploded. Alterman offers some insight, though when he calls the Tea Party/Fox News/Gingrich talk "crazy" I believe he misses the point. Crazy like a fox. From the Nation, October 6, 2010, accessed Oct 12, 2010.


by Chris Hedges. From truthdig.com, October 11, 2010. Accessed October 12, 2010.