May 15, 2012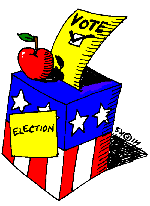 Here is what Rocky Anderson's campaign stands for. If you take issue with any item here, I would like to hear what you think is wrong with it:
An immediate end to the ongoing wars;
Essential health care coverage for all citizens;
Urgent international leadership by the U.S. to prevent the most catastrophic consequences of climate disruption;
Adequate revenues to balance the budget through fair taxation;
Treatment of substance abuse as a public health, rather than a criminal justice, issue;
Control of the Federal Reserve by the Treasury Department and Congress;
A balanced budget (or a surplus) except in times of war or major recession;
An end to the legal concept of corporate "personhood"; a constitutional amendment to overrule Citizens United;
An end to the corrupting impact of money in our electoral system;
Protection of U.S. jobs, through re-negotiation of trade agreements and the establishment of jobs programs like WPA and CCC to improve our nation's infrastructure and employ millions of Americans;
An end to the stranglehold on our government by the military-industrial complex.
I would add a re-commitment to the rule of law. Somewhere since 9/11 we have misplaced our decency; instituted torture as a national policy; ended the notion of personal privacy; suspended habeas corpus and due process; and delivered misery and death to countless innocent men, women, and children.