Jan 31, 2013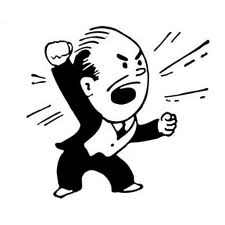 Lest a month go by in my neglected blog without an entry, allow these few rants on its last day:


I've been assiduously at work on bookaworld, making contact with Ethiopian writers and booksellers, and working on the Ethiopian/English volume of Aesop's Fables. I cannot say the same for the IRS which has sat on our application for 501c3 status for over four months. A recent phone call to them resulted in my learning they think there is something wrong with my meticulously prepared application. They won't tell me what. They won't even tell me when they will tell me what, though it looks like it will be around the end of the year! I'd ask for my $400 back, but you know where that would get me.
Guns. Don't look for substantive changes in gun laws. The Supreme Court has held that the second amendment guarantees individuals the right to own military weaponry. And it will take a constitutional amendment or a new and very different Supreme Court before that changes. And is it my imagination, or am I reading about a fatal shooting just about every day now?
Syria. Bashar al-Assad has now killed upwards of 60,000 of his own people, making his old man, at a measly 25K or so, look like a wuss. There is a little doctrine called the Responsibility to Protect that frowns on a nation slaughtering its own, and calls upon the international community to do something about it. Is anyone listening?
The Economy. A very good friend lost his job this week. Don't be fooled by the current bull market. Poverty is increasing. The middle class has shrunk to an all-time (that's ALL-TIME) low. The wealth gap is growing, with most of us stretched thin while a very few enjoy wealth that would embarrass Louis XVI. I say, let the ridiculous sports figures, Hollywood stars and, yes, even the hedge fund managers make their quadrillions a year, if they can get away with it. But there is no excuse for any American to be without the guarantee of a job at a living wage.
Education, etc. Where to start? When I think of the American lives that we are wasting, when I think of the world's lives that we are wasting (as many as 18 million people, mostly children, die of hunger every year), when I think of all the brain power that goes to waste through preventable wars, hunger, disease, meteorological disasters, and lack of education. This world could be a paradise, if we only saw to the basic needs of one another—clean water, sanitation, nutrition, an education, and a job that pays the bills. Is that so much to ask? Does anyone doubt there is enough to go around?