News
Noted with Interest, August 2013
Aug 25, 2013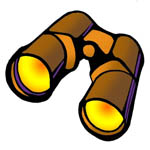 By Rob Goodman. Much food for thought. Why are we here? Where are we going? What does it all mean? From The Chronical of Higher Education, Aug 19, 2013. Accessed Aug 25, 2013.


By Benjamin Wallace-Wells. What if everything we've come to think of as American is predicated on a freak coincidence of economic history? And what if that coincidence has run its course? (And note the Comments.) From New York Magazine, Jul 21, 2013. Accessed Aug 1, 2013.


By Ian Clark. The UK is way ahead of us in bringing eBooks to public libraries, though even they still have a long way to go. From Library Journal, Aug 1, 2013. Accessed Aug 2, 2013.