News
Noted with Interest, November 2013
Nov 26, 2013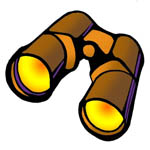 by Thomas Frank. Review of George Packer's The Unwinding. ". . . a minor masterpiece of the social-disintegration genre—a beautifully written, clinically observed story of the slow-rolling economic transformation that has, over the last 30-odd years, made vast parts of America into a destitute wasteland while lifting a fortunate few to a kind of heaven on earth. . . ." From Public Books, November 21, 2013. Accessed November 26, 2013.


by Kevin Zeese and Margaret Flowers. I told you so, four years ago. Merry Christmas! From truthout, October 30, 2013. Accessed November 5, 2013.


by Jerry Mander (can that name be for real?). An excerpt from his new book, The Capitalism Papers: Fatal Flaws of an Obsolete System. I disagree it is obsolete, quite the contrary, unfortunately. I will confess this, too: I love capitalism. But I love ice cream, too, and if I let ice cream have its way with me the way capitalism is having its way with the world today, a similar end would result. From AlterNet, July 24, 2013. Accessed November 5, 2013.


by Chris Hedges. The greatest tragedy in history, following so soon after the second greatest. A two-state solution will never work; a one-state solution will never be proposed. The Jews will be fighting on and on, winning all the battles, until they lose the war (as we learned so starkly in The Gatekeepers). From truthdig.com, November 4, 2013. Accessed November 5, 2013.