Aug 06, 2008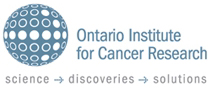 In an admirable example of "All Together Now," 24 laboratories across the province of Ontario will band together to seek out the next generation of cancer-fighting therapies and deliver them quickly to patients.

"The problem (of cancer) is vast," said Dr. Robert Rottapel, the program's director. "If we work together, our efforts will certainly have a bigger punch. We'll get there faster." From the article:
The researchers plan to screen the entire cancer genome to identify specific genes, proteins or genetic networks that are important for tumour growth or carcinogenesis, the process by which normal cells turn into cancer cells. They will then develop drugs that target these specific molecular and cellular changes and will therefore only destroy the cancer while protecting the surrounding normal tissue.