Jul 31, 2008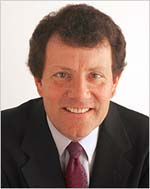 We are reminded of the observation someone once made about Ginger Rogers: She did everything Fred Astaire did, but she had to do it backwards wearing high heels and a dress.

Our favorite New York Times columnist, and one of our heroes, is Nicholas Kristof. Like others of his colleagues we read—Friedman, Herbert, Dowd, even Brooks from time to time—Kristof does everything they do, but he does it in terrifying locales, under horrible conditions, and at enormous personal risk. His heart is with the poorest of the poor, the most maligned, abused, forgotten (but for him) peoples on earth, from Darfur's beleaguered refugees to enslaved, pre-pubescent girls in southeast Asian brothels. They are his cause and we are those to whom he has pled his cause year after year. All we need do is listen.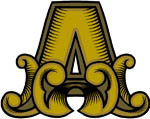 For his bravery, for his eloquence, for his dedication and his persistence, for the causes he espouses which—whether we acknowledge it or not—are our causes, we award Nicholas Kristof our second "Golden A" for Achievement.
tags: Kristof
Jul 10, 2008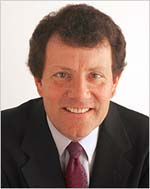 In his July 3, 2008, New York Times column, Nicholas Kristof (one of my heroes) related the wonderful tale of Ugandan Beatrice Biira. Her family received a goat from an international aid group and her life, and the lives of many around her, were thereby transformed. Says Kristof:
Beatriceís story helps address two of the most commonly asked questions about foreign assistance: "Does aid work?" and "What can I do?"
His column answers the first question, and he expands on an answer to the second in
his blog
, where he lists a number of organizations and specific projects worthy of our attention and support. I excerpt that list here and recommend you consider doing what Kristof, his parents, and too few of the rest of us do: forego one or two of those Christmas presents this year in favor of supporting the work done by these organizations. The ripple effect could save more lives than the fortunate folks who are the direct recipients of this aid. It could, in time, save us all.
Organizations
This is the organization that supplied Beatrice with her goat. Buy anything from honeybees to heifers for impoverished families abroad.
Sponsor a child for a few dollars a month and help develop the communities in which your sponsored child lives.
Helps women in war-torn regions rebuild their lives by providing financial and emotional support, job skills training, rights awareness and leadership education and access to business skills, capital and markets. Sponsorships of individuals available, or general donations gratefully received.
Kristof has "enormous respect" for this and the other old and established organizations listed below.
"[W]orks amid disasters, conflicts, chronic poverty and instability to unleash the potential of people who can win against nearly impossible odds.
"[W]orking with families to define and solve the problems their children and communities face and utilizing a broad array of strategies to ensure self-sufficiency is the cornerstone of all Save the Children's programs."
"[A] global leader in emergency relief, rehabilitation, protection of human rights, post-conflict development, resettlement services and advocacy for those uprooted or affected by conflict and oppression."
Kristof: "[A] Bangladeshi-based group that is one of the most successful development organizations in the world and is now taking its approach to Africa."
A aggregator that "connects you to over 450 pre-screened grassroots charity projects around the world. It's an efficient, transparent way to make an impact with your giving."
"[A] Christian relief and development organization dedicated to helping children and their communities worldwide reach their full potential by tackling the causes of poverty."
"[T]he official international humanitarian agency of the U.S. Catholic community. We alleviate suffering and provide assistance to people in need in more than 100 countries, without regard to race, religion or nationality."
"[D]edicated to alleviating poverty, hunger and disease among the people of the developing world regardless of race, religion or nationality. Through grants to grassroots organizations, volunteer service, advocacy and education, AJWS fosters civil society, sustainable development and human rights for all people"
Specific Projects
"[S]eeks to fill not only the urgent need for health care but also to provide - in collaboration with the Ministry of Health, UNICEF, and WHO - training for a new generation of nurses and midwives qualified to provide Reproductive Health Care throughout Somaliland."
"[A] public charity organized for the purpose of supporting international medical education and research on the problem of obstetrical trauma in the developing world."
"Our mission is to provide holistic care for the people of the Democratic Republic of Congo: training health professionals, strengthening social activists, and providing physical, spiritual, and social healing."
This group in India works in aid of those trapped in the sex industry and to "create awareness in society on discrimination against women and girls, particularly on issues related to sex trafficking, prostitution, sex, sexuality and violence against women and girls."
A guest blogger on Kristof's site, Josh Ruxin, works with this organization that sends Rwandan orphans to university.
There are many other organizations out there doing similar good work to bring health, education, and justice to the world's oppressed and poor. Stay tuned to All Together Now to learn about them. However, this was Kristof's list, and, as he is one of my heroes, I wanted to bring it along to you in one piece and as soon as possible. Sit down with your spouse or significant other tonight, and find one worthy cause to which you can contribute. You know how much better you'll feel when you do.
Still, with all these wonderful organizations hard at work around the world, why is life still so harsh, short, and brutal for the mass of humanity and so full of surfeit for so few? Could these groups leverage their efforts by working more closely together? We think they could.