Aug 27, 2008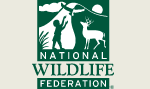 In the waning months of the Bush 2 debacle, watch for any number of very quiet efforts on the part of the departing (we hope!) neocons and robber barons to strip the government of its protective prerogatives. We will highlight them here as they come to our attention.

The National Wildlife Federation (NWF) has blown the whistle on a recent effort to gut protections for America's imperiled wildlife. Says NWF's Executive Director John Kostyack, "I have been working on the Endangered Species Act for 15 years and have never seen such a sneaky attack ... Do not be fooled when the Administration claims it is merely tweaking the law. The cumulative impact of these changes equals a full blown attack on America's premier conservation law."

Among the changes proposed:
Eliminate informal consultations with the Fish and Wildlife Service, which are required if a proposed act by an agency will have any effect whatsoever on an endangered species. By allowing the agency to make that determination unilaterally, the amendment effectively puts the fox in charge of the hen house.
Reduce the number of formal consultations by granting the same unilateral determination to agencies.
Impose an unreasonably short deadline on the consultation period.
In essence, these changes signal the death of the Endangered Species Act and are yet another signal to big business that our nation, our wildlife, and our world are fair game for despoliation in their breakneck pursuit of the unholy buck (no pun intended).