Aug 31, 2008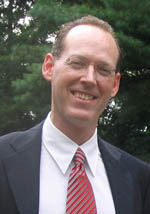 You can read about him on Wikipedia, but you'd do better to pick up a copy of Tracy Kidder's book, Mountains Beyond Mountains.

Forty-nine-year-old Paul Farmer is the co-founder, and moving spirit behind Partners in Health (PIH), a worldwide movement dedicated to providing health care for the poor. From hands-on labor as a physician in Haiti, providing care to the poorest citizens of the poorest country in the western hemisphere, Dr. Farmer developed a model for effectively providing care to the poor around the world. PIH now works in Haiti, Peru, Russia, the U.S., Rwanda, Lesotho, Malawi, Mexico, and Guatemala.

Their vision statement is quite remarkable all by itself:
At its root, our mission is both medical and moral. It is based on solidarity, rather than charity alone. When a person in Peru, or Siberia, or rural Haiti falls ill, PIH uses all of the means at our disposal to make them well—from pressuring drug manufacturers, to lobbying policy makers, to providing medical care and social services. Whatever it takes. Just as we would do if a member of our own family—or we ourselves—were ill.
From one man living in the mountains of Haiti and bringing aid to sufferers who would otherwise die unnoticed and unmourned, PIH has grown into a $50 million miracle that is showing the world how to deliver world-class health care to its most abject and needy citizens. They do it by working together, forging partnerships with local community health workers, nurses, doctors, administrators, sister organizations, NGOs, local and national governments, and funders.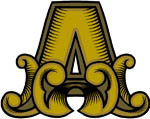 For his instinctive compassion for his fellow human beings, for the bravery and generosity which has led him to dedicate his life to the neediest, for the brilliance with which he has built a global enterprise and peopled it with individuals as committed, capable, and dedicated as he is, we award Paul Farmer our third "Golden A" for Achievement.