Dec 15, 2008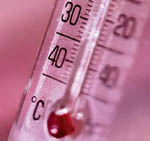 Sixty-one percent of the nonelderly employed receive their health insurance through an employer. It is estimated that for every one point increase in the unemployment rate, 1.1 million adults will lose their health insurance coverage.1 With accelerating layoffs, many of us are now contemplating the awful eventuality of simultaneously losing our jobs and our health insurance. When that happens, options are limited to COBRA, Medicaid/SCHIP, and private insurance.

The Kaiser Family Foundation, through its Commission on Medicaid and the Uninsured, has produced a report entitled Health Coverage in a Period of Rising Unemployment (.pdf, 288Kb), by Karen Schwartz. It is a guide to the pluses and minuses of those three options and, unfortunately, one that you may wish to bookmark for future reference. Our conclusions:
COBRA is no bargain, even if you are lucky enough to qualify for it;
If you have to go with a private insurance carrier, make sure you are a 20-year-old nonsmoking male who jogs five miles a day;
Medicaid may be available for dependent children (through SCHIP), less available for their parents, and almost certainly not available for childless adults;
Not being insured while unemployed can hurt your coverage once you go back to work.
The provision of health care in this country is not only expensive, less effective relative to other civilized countries, and impenetrably complicated, it is also cruel, with the full force of its shortcomings affecting those least able to withstand them—the poor, the unemployed, and the elderly.
Universal. Single-payer. Federally managed. Now.
____________________
1
Health Coverage in a Period of Rising Unemployment,
from the Kaiser Commission on Medicaid and the Uninsured, undated, accessed December 9, 2008