Jun 24, 2008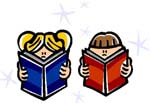 I don't know if you're old enough to remember I.F. Stone. A pity if you're not. He was one of my heroes in the 60s. I.F. Stone's Weekly never had a circulation much above 70,000, but it was voted by his peers to be #16 of the top 100 works of journalism in the 20th century. Victor Navasky, writing in The Nation in 2003, gives a nice precis of Stone's muckraking, his prescience, and his iconoclasm.

Navasky describes Stone's methodology:
To scour and devour public documents, bury himself in The Congressional Record, study obscure Congressional committee hearings, debates and reports, all the time prospecting for news nuggets (which would appear as boxed paragraphs in his paper), contradictions in the official line, examples of bureaucratic and political mendacity, documentation of incursions on civil rights and liberties. He lived in the public domain.
Here at All Together Now, we confront masses of (digital) paper every day--congressional bills and research reports, think tank documents, press releases and other news stories, etcetera. And we're no I.F. Stone. But all together now (get it?), maybe we can emulate him to some degree.
I am looking for readers who will take on some of these primary source documents (one manageable document at a time), read it thoroughly and, if appropriate, report back the important points discovered that we all need to know about. If you'd like to help, we'd love to try you out with something. Email us at
webmaster@alltogethernow.org
and tell us your area(s) of interest. Use the tags in the left-hand column as your guide.
We are not, primarily, in the muckraking business. There are many web sites handling that essential task quite well these days. Read
About ATN
to find out where we're coming from before volunteering.
And Welcome Aboard!