Jul 02, 2008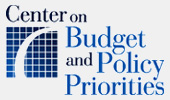 It was Grover Norquist who made the widely quoted quip, "I don't want to abolish government. I simply want to reduce it to the size where I can drag it into the bathroom and drown it in the bathtub."

But that was no quip, and if you want to know how serious these people are about starving government, take note of a bill now before the Senate, brought to our attention by the Center on Budget and Policy Priorities. Ostensibly intended to provide some relief to homeowners during the current housing debacle, it "includes a provision that would allow non-itemizers to deduct property taxes up to an amount of $500 for an individual and $1,000 for a couple."1 That's the first tax decrease provision.

But there's a catch, a very sneaky one, and it comprises the second tax decrease attempt. The deduction would be denied to any resident of a locality that increases its property tax rate between the time of the enactment of the bill and December 31 of this year. There are some exemptions to that provision, but in essence we see here a reaching down from the federal to the local level to turn off another spigot of taxation.

We all know how much depends on our local property taxes—schools, fire and police, libraries, local road maintenance, social services, and more. And when housing values fall, local property tax rates have to rise just to generate the same level of income.

This is more than an overreaching, tax-averse, corporate-dominated federal government power play. Local property tax rates are already a cause for contention in small communities. This legislation would set neighbor against neighbor and citizens against their own elected representatives. This legislation seeks to do an end-run around the states' prerogative to grant taxing power to localities, and to drown local government in the bathtub.

And where are the voices of the Democrats who gained a majority in Congress in 2006? As silent as they were when they granted Bush the funds to continue his war through the end of his term; as silent as they were when they extended his power to spy on Americans and indemnified his accomplices.
In the end, we will remember not the words of our enemies, but the silence of our friends.
[Martin Luther King, Jr.]
____________________
1
The provision is Sec. 3012 of the Dodd-Shelby Substitute to the House bill (H.R. 3221).