Aug 23, 2008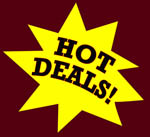 As readers are already aware in the short time All Together Now has been online, we are not a fan of privatization. (See Water, Incorporated and Interstate, Inc.) So we were not happy to run across an outfit called the Reason Foundation and its "Annual Privatization Report 2008."

However, having plumbed about half its 120-page depth so far, a few observations and a somewhat modified stance are called for:


The Office of Management and Budget, an executive branch office, in a May 2008 report, registered frustration at the level of competitive sourcing (read "privatization") efforts made by the federal government. Most such efforts (73 percent) resulted in awards going to public employees anyway. Popular activities for competitive sourcing include maintenance/property management, information technology, and logistics.
A section of the report discusses the state of privatization initiatives taken by states and localities, where such activities are quite spotty in their successes, and involve a number of dramatic failures, particularly in the area of software development.
The report also discusses the Program Assessment Rating Tool (PART), put in place during the Clinton administration and expanded during Bush 2, which rates all annual and long-term programs throughout all federal agencies, scoring them as Effective, Moderately Effective, Adequate, or Ineffective. Although "Congress has been slow to use PART information to make budget allocations," many marginal programs have been eliminated or had their budgets reduced and effective programs have seen increases. Perhaps if Congress had more of a say in the development and scoring of PART, they might be more inclined to respect and act upon its outcomes.
The restaurants in the House of Representatives are run by a private concern, regularly turn a profit, and return commissions to the House to the tune of about a quarter of a million dollars each year. Senate restaurants, whose public employees work for something called the Architect of the Capitol, serve a reportedly dismal menu and are projected to lose $2 million this year alone. Senator Diane Feinstein (D–CA), against heated opposition from members of her own party, managed this year to transfer the Senate restaurant operation to the same private outfit running the service in the House. They are expected to begin making commission payments back to the Senate of $800,000 per year in a few years.
Congress is currently cutting back on competitive sourcing activities, the House going so far as to vote a three-year moratorium on new competitions at the Department of Defense (search for H.R. 5658 here). I suspect the apparent use and abuse of private contractors in Iraq has made Congress skittish about privatization in general—possibly an unfortunate overreaction.
Many products and services are appropriately obtained from the private sector, where capital risk, competition, the law of supply and demand, and the profit motive combine to enable considerable savings and a better product, as in the restaurant service discussed above. In other areas, however, privatization is a big mistake, encouraging and enabling political corruption and resulting in a lack of oversight and accountability, higher costs to the citizen, and a minimal product delivered in an inequitable manner.
More later, should other nuggets worthy of passing on come to light.