Sep 29, 2008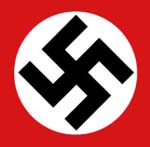 A popular government, without popular information, or the means of acquiring it, is but a Prologue to a Farce or a Tragedy, or perhaps both. —James Madison, 1822

Without transparency in government, there is no accountability. This administration has specialized in secrecy, opacity, and non-accountability. Utilizing 9/11 in a cynical power grab, it rushed Congress and the American people into the Patriot Act—dismantling basic Constitutional freedoms—and a unilateral war against a non-aggressor. As this item is being written (September 26), it is going for the hat trick, using the burst housing bubble, which it engineered, to take secret control of our economy, with no transparency and no legal or congressional oversight.

The Paulsen plan, if enacted in its essence with only minor amendments, will destroy the underpinnings of our country's economy. When government is in bed with industry, the former supported by the profits of the latter, and the latter protected against losses by the former, when risk is removed from the capitalist equation by the governing body, the political system can no longer be called a democracy and the economic system can no longer be called capitalism. What they amount to then is plainly and simply fascism.

The Century Foundation—too late, perhaps?—has just released a report entitled Reinventing Transparent Government, written by Patrick Radden Keefe. It details the extraordinary lengths to which the Bush administration has gone in blanketing our government in secrecy, and makes five recommendations for beginning the task of returning transparency, and thus accountability, to our government:
Create a national declassification center and database
Establish transparency and oversight in government budgets and contracts
Clarify a uniform set of definitions for sensitive but unclassified information
Reinvigorate the Freedom of Information Act
Rein in the use of the State Secrets Doctrine
They who would give up an essential liberty for temporary security deserve neither liberty nor security.
—Benjamin Franklin.
This, of course, is exactly what we have done, in buckling under to the Patriot Act and its extension, in tolerating a war of aggression against an "enemy" who has been sold to us as boldly and baldly as we are sold deodorant, and, now perhaps, in handing over our economic vitality to an administration which has stripped our government of all accountability in the name of national security.
We will have no one to blame but ourselves when the jackboots and the brownshirts bring Crystalnacht to the American heartland.