Oct 14, 2008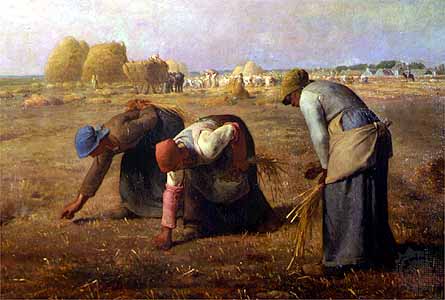 If we were to retire and begin collecting Social Security as early as we could (age 62), our payments would be just about enough to purchase health insurance. We probably wouldn't need it for long since, absent any funds for food, we would starve to death before too long.

The boomer generation, of which we are among the earliest, is approaching retirement age this year, and they have saved, on average, only $38,000, not counting pensions, homes, and social security.2 Those with qualified retirement plans such as 401(k)'s, have an average retirement savings of $88,000. Still that is only enough to generate an annual retirement income of about $5,000.

With the current meltdown of the international financial system, retirement considerations are coming to the forefront of most older people's attentions. AARP has published a report summarizing the results of a poll taken in September entitled Retirement Security or Insecurity?: The Experience of Workers Aged 45 and Older. The poll assessed people's expectations regarding their retirement years in light of the current fiscal troubles. Some of the report's findings, if you are in this particular boat at the present time, may sound familiar:
A majority (69%) are anticipating a lower standard of living when they retire, lower even than what they might have looked forward to before the current troubles began.
Most people (65%) expect to delay retirement and work longer.
Most people (58%) believe they are not saving enough for retirement.
Retirement plans offered by employers (e.g., 401(k)) are a powerful aid toward retirement savings. Sixty-three percent of workers whose employer does not offer such a plan would take part in one if their employer did. Furthermore, workers whose employer does offer such a plan are more likely to save outside of work as well (contributing to a Roth IRA, for instance), than workers who are not offered such a plan (59% to 51%).
Additional economic strains felt over the past 12 months have resulted in many having difficulty paying basic bills (56%); having to help a family member pay bills (47%); looking for additional work hours or better-paying jobs (24% and 18%); suspending retirement account contributions or prematurely withdrawing money from such accounts (20% and 13%); or having a family member move in with them (12%).
Meanwhile, the CEO of the bankrupt Lehman Brothers, Richard Fuld, walked off the pile of ashes of the company he was instrumental in destroying with almost a half a billion dollars in salary, stock options, and bonuses(!) received since 2000.
3
Growing inequities in wealth, begun in the Reagan years and vastly accelerated during the Bush 2 administration,
4
are making themselves starkly apparent in these hard times. Lower and middle class incomes have stagnated or deteriorated while the Fulds of the world, riding a tsunami of deregulation wrought by Democrats and Republicans alike, have plundered our national economic center and left the global financial scene in tatters.
We may be relatively certain the next administration will not fix this. The question is, what will the one after it do?
____________________
1
Our illustration is
The Gleaners
by Jean-Francois Millet. Click the link to see a larger copy.
2
Average Retirement Savings—All Measurements Lead to the Same Conclusion
(Accessed October 11, 2008)
3
Lehman Brothers Boss Defends $484 Million in Salary, Bonus,
by Brian Ross and Alice Gomstyn, from ABC News, October 6, 2008 (Accessed October 11, 2008)
4
Bill Moyers Talks with David Cay Johnston, author of Free Lunch: How the Wealthiest Americans Enrich Themselves at Government Expense,
January 18, 2008. This interview, conducted before it all hit the fan, is frightening in its prescience. (Accessed October 11, 2008)