Oct 31, 2008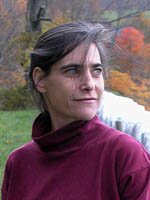 There's a title of a book that has come into parlance now, Clash of Civilizations. There are a lot of people, I think, both in the west and in the Muslim world who believe in the clash of civilizations, who want to see the world as a place dominated by two irrevocably hostile blocks. I don't want to live in that kind of world. I think that we live in an interconnected world full of rich, flawed, varied civilizations that are inextricably intertwined. So what I am doing in Afghanistan is working for that intertwined world.1
Sarah Chayes resigned her position as a reporter for National Public Radio in 2002. She had been covering the fall of the Taliban and the post-Taliban era in Afghanistan. She decided to stay in Kandahar and has since devoted her life to helping the Afghan people find a safe, profitable, and legal route toward self-determination and self-sufficiency. Her cooperative skin-care business,
Arghand,
established in 2005, has begun to wean local farmers from dependence on an opium crop, and is successfully exporting its natural products to the U.S. and Canada.
Articles by and about Chayes, and additional information and photos, may be found on her web site,
SarahChayes.net
"Chayes graduated in history from Harvard University in 1984, earning the Radcliffe College History Prize for best senior thesis written by a woman. She served in the Peace Corps in Morocco, then returned to Harvard to earn a master's degree in History and Middle Eastern Studies, specializing in the medieval Islamic period. She was born in Washington DC, in 1962."
2
In his video interview with Chayes, Bill Moyers remarked, "There's a thin line we sometimes walk, we human beings, between hope and folly. [Chuckling] Are you very close to that line?"
Chayes replied, "I don't think that hope is relevant. I think determination is all that counts. You just have to try. It doesn't matter if you hope you're going to succeed or not. You have to keep trying."
3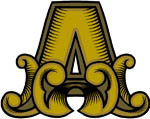 For keeping on trying, in the midst of a dysfunctional society as dangerous as any on earth; for a determination to make a positive difference in that environment—whether that determination be hopeful or foolish; for her acumen in establishing a business pursuit perfectly suited to the conditions in which she has found herself; and for her belief in a world where we are all "inextricably intertwined," we award Sarah Chayes our fifth Golden A for Achievement.
Update:
View Sarah Chayes's December 19, 2008,
interview with Bill Moyers
and read her concurrent guest blog on his site,
Negotiating with the Taliban.
____________________
1
Bill Moyers Journal,
February 22, 2008 (Accessed October 23, 2008)
2
Sarah Chayes,
from Transom.org, undated (Accessed October 23, 2008)
3
Bill Moyers Journal, loc. cit.