Nov 17, 2008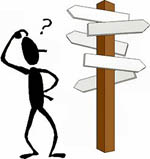 Okay, our guy is busily naming his inner-circle aides (too many of whom are right of center) and floating ideas for cabinet secretaries (too many of whom are right of center). He has received thousands of job applications, met with Bush, started a commendable web site (change.gov), gone puppy shopping, and is generally getting himself ready for the big day.

What about the rest of us?

How do we continue that great leap of faith that brought us to the polls on November 4, audaciously hoping for change? Because if Obama's past actions and present maneuverings are any indication, he is going to have to have a lot of help, with much pressure and many loud voices brought to bear, to move him toward doing the right things—and there are so many right things that need doing.

Frankly, we are not sure how best to organize the progressive voice we want speaking loudly and clearly to the White House. However, we do know the Internet is a powerful organizational tool, and we have been taking advantage of the Information Superhighway to speak truth to power for some time now, singly and in unison with many others. Here are a few ways we have found to participate and support the cause; you might look to "climb aboard" the Obama Express by joining one or more of these groups, too. We will bring others to your attention as they come to ours:
The granddaddy of online progressive membership sites. MoveOn is also first out of the gate with a planned activity. They are organizing local get-togethers this Thursday for people to celebrate Obama's victory and to "brainstorm ways to work together locally to take advantage of this new opportunity for progressive change." They boast 4.2 million members in their 10th year.
Founded by Howard Dean and chaired by his brother, Jim, DFA has 725,000 members and was instrumental in identifying, targeting, and supporting many key congressional races in 2008.
Founded by Ben Cohen of Ben and Jerry's ice cream, TrueMajority's central objective is to "increase America's investment in programs that benefit our children (like schools, health care, HeadStart) by cutting Cold War weapons systems and shifting our savings."
Born out of the Katrina disaster, ColorOfChange.org "is comprised of Black folks from every economic class, as well as those of every color who seek to help our voices be heard.... We will do all we can to make sure all Americans are represented, served, and protected—regardless of race or class."
ActBlue is a fundraising organization that uses the tools of the Internet to raise small amounts from many donors to advance progressive goals. Since 2004, they have sent more than $82 million dollars to 3200 candidates and committees from more than 420,000 donors. A central spot to find your candidate or cause and donate a few dollars.
Avaaz is international in scope, and has attracted 3.2 million members worldwide in just over a year. Their "simple democratic mission [is] to close the gap between the world we have, and the world most people everywhere want."
Filmmaker Robert Greenwald is the brains behind this very busy site. "Using cutting-edge new internet video campaigns, Brave New Films has created a quick-strike capability that challenges corporate media with the truth and empowers political action nationwide."
Although J Street, like most everyone else, supports a two-state solution to the Israeli-Palestine conflict (we are among the minority that think only a one-state solution can endure), they are still worthy of our attention. "J Street represents Americans, primarily but not exclusively Jewish, who support Israel and its desire for security as the Jewish homeland, as well as the right of the Palestinians to a sovereign state of their own.... J Street supports diplomatic solutions over military ones...."
We know this group only through one of its clients, OilChange. It is an organization that provides e-advocacy tools to progressive non-profits, essentially providing many of the sophisticated communication, fundraising, and action tools that are found in the larger sites noted above. What a great idea!
These sites all reach out to their membership via email, providing us with news and with opportunities to sign petitions, take part in local activities, and communicate targeted appeals to our congressional representatives and the executive branch. If you know of others like them, let us know. We support all the above sites with our attention, our participation, and a few of our dollars. Those few dollars from a few million people will ultimately break the back of corporate sponsors and free our representatives to represent us and not them.
So climb aboard and get involved. As Obama said, his victory only provides an opportunity for change. The progressive agenda has moved to the center in America. The majority want universal single-payer health care, an end to militarism and the corporate/military hegemony, fiscal equity for working people, world-class education for all children, and a peaceful and just world.
However, the forces of darkness are still with us, and you may assume that without you, without me, without us, none of this will happen.