Dec 21, 2008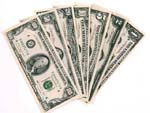 Yes, Virginia, there is a Congressional Oversight Panel (COP) charged with trying to figure out what the Treasury Department is doing with your $700 billion bank bailout. Though they don't have many answers at this point, they have at least come up with a few relevant Questions About the $700 Billion Emergency Economic Stabilization Funds (.pdf, 1.3Mb). This initial panel report was released on December 10, 2008. They intend to issue monthly reports and we will update this ATN item with links to those reports as they are released.

Among partial answers received from Treasury so far is a confirmation of our worst fear that Treasury has administered the program without seeking to specifically monitor the use of funds supplied to the banks, but instead relying on "general metrics" that will evaluate the overall economic effects of the disbursed funds. As the report notes, "Using general metrics could be a substitute for using no metrics at all, thus committing taxpayer resources with no meaningful oversight."1

Here are the ten questions the panel hopes to answer in the coming months:
What is Treasury's strategy?
Is the strategy working to stabilize markets?
Is the strategy helping to reduce foreclosures?
What have financial institutions done with the taxpayers' money received so far?
Is the public receiving a fair deal?
What is Treasury doing to help the American family?
Is Treasury imposing reforms on financial institutions that are taking taxpayer money?
How is Treasury deciding which institutions receive the money?
What is the Scope of Treasury's statutory authority?
Is Treasury looking ahead?
Good questions. We look forward to some good answers.
Update:
The Treasury Department on December 30, 2008, sent
this response (.pdf, 15 pp., 410Kb)
to the Congressional Oversight Panel, answering their ten questions. "But for mine own part, it was Greek to me."
____________________
1
Questions About the $700 Billion...,
pg. 20.