Jan 08, 2009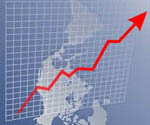 Naomi Klein's The Shock Doctrine masterfully lays bare the tendency of the right to take advantage of disasters to advance their agenda. There is no reason why progressives can't take a page from that playbook, and no time like the present.

The Political Economy Research Institute (PERI) of the University of Massachusetts at Amherst, together with the Bernard Schwartz Center for Economic Policy at the New School in New York, have published A Progressive Program for Economic Recovery & Financial Reconstruction (.pdf, 25 pp., 192Kb).

Yesterday, we noted the ways the bailout is going wrong, even failing to achieve its nonprogressive ends. This PERI report shows the way for the Obama administration to reverse these failings and instead achieve a successful financial recovery for progressive ends. Obama's program, they say, "must promote a fundamental reversal of direction ... [F]inancial markets must ... serve the needs of society." The report is an excellent summary of the progressive viewpoint toward markets and society. Following are a few of its recommendations, together with an estimated cost of some (see the report for details):
Keep state and local services flowing and state and local workers employed ($75 billion per year for 2 years)
Keep people in their homes ($3-400 billion over two years)
Invest in public infrastructure, education, and green spending initiatives ($300 billion)
Protect key industries such as the automobile industry ($100 billion)
Make government an employer of last resort
Reverse extreme inequality and restore family and community health
The Federal Reserve should support the fiscal expansion and be subject to more oversight
Promote international coordination of expansionary policies
Utilize leverage provided by partial ownership of financial institutions
Establish codes of conduct for all financial institutions receiving government aid (No, we haven't!)
Empower financial regulators to identify and reduce fraud
Restructure the Troubled Asset Relief Program
Transform financial firm incentive structures that induce excessive risk taking
Prohibit the sale of financial securities that are too complex to be sold on exchanges
As with the health care system, more of the same—tweak it how you will—will not do. We need a wholesale attitude adjustment regarding our financial institutions and capitalism in general. They must be servants of the public good, not its masters. Whether the Obama administration is prepared to make that adjustment will be apparent in the opening days of the administration. Stay tuned.