Jan 25, 2009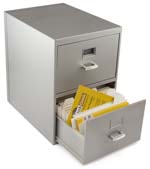 What are we paying these guys for?

Sixty-three Inspectors General (IGs) recently responded to an unprecedented government-wide request of the House Committee on Oversight and Government Reform, chaired by Rep. Edolphus Towns (D-NY), regarding recommendations they had made to their agencies. IGs "conduct independent audits and investigations and make recommendations to protect the interests of taxpayers and improve the effectiveness of government.... Under the Inspector General Act, federal agencies are supposed to complete final action on IG recommendations within one year."1

Rep. Towns and his committee were curious as to how many recommendations made by the IGs had not been implemented by their agencies during the Bush 2 era. The response so shocked them they had to write a report about it.1 Almost 14,000 recommendations by the IGs were ignored by the Bush 2 administration, recommendations that could have saved almost $26 billion in recovered or new revenues, and enhanced our security, health, and safety. That number represents 14 percent of recommendations made. A few examples:
The Social Security Administration could have saved $2 billion annually by ceasing to make payments of disability benefits to people who were no longer eligible for them.
The Department of Defense could have recouped $837 million in overpayments for telecommunications contracts.
The Department of Homeland Security (DHS) could recover $16 million in billings for base camp services associated with Hurricane Katrina. We wrote about the Government Accounting Office's finding of $30 million wasted by DHS over Katrina services at Chump Change. Why the duplication of investigative effort on the part of the GAO, if nothing is going to be done about this sort of waste anyway?
Twenty-six billion dollars—$86 for every American man, woman, and child—may not seem like much, but put $26 billion into the hands of any progressive organization and watch them go to town.
Obama has pledged to go over the federal budget with a fine tooth comb, to root out waste and inefficiency, even going so far as to appoint Nancy Killefer his special watchdog for federal spending.
2
Redundancy is also waste, and we hope Killefer will cast a questioning eye on her own budget as it overlaps with that of 67 IGs, the Government Accounting Office, the Office of Management and Budget, the National Economic Council, and who knows how many other executive bodies charged with attending to fiscal responsibility in our federal government.
____________________
1
Inspectors General: Implementing thousands of open recommendations could save taxpayers almost $26 billion (.pdf, 16 pp., 214 Kb),
from the
House Committee on Oversight and Government Reform,
January 2009, p. i, accessed January 10, 2009
2
Obama names special watchdog for federal spending,
by Jennifer Lovin, AP White House Correspondent, from Yahoo! News, January 7, 2009, accessed January 10, 2009