Jan 23, 2009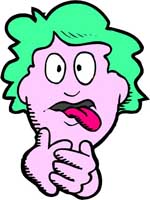 Because you're going to, you know. Oh, it's not so bad. Everybody does it. And if you believe in an afterlife, just imagine what a pleasant time is in store for you through all eternity.

Meanwhile, there's work to be done and whatever age you may be, there's no time like the present. A few recommendations:
Clean Out the Basement

Your spouse, kids, heirs, and assigns have no interest in thumbing through those old love letters, unpublished juvenilia, or heavily autographed high school yearbooks. You could only re-read that stuff with a shudder yourself. Chuck it all.



Teach Your Spouse to Pay Bills

If you've been doing it all these years, you better believe it, they haven't a clue. Spare them.



Make a Living Will

Hope for the best but prepare for the worst. A living will can prevent the medical establishment from draining the last dollar of your net worth forestalling the inevitable with their endless procedures, drugs, expensive life-prolonging equipment, etc. LegacyWriter and other web sites can see you through the process of writing a perfectly adequate Living Will and Medical Power of Attorney without shelling out a bundle to a lawyer for one.



Donate Your Organs

We think there oughta be a law requiring the return of body parts to the common pool upon death, but there isn't, so you have to make the gesture yourself. We can't imagine a better way to express our gratitude for this lovely life than to leave it knowing we are giving the miracle of sight to a blind person or prolonging someone else's days on earth. Learn all about the process and procedures involved at MedLine Plus's Organ Donation site, maintained by the National Institutes of Health. You can also declare yourself an organ donor in your Living Will.



Make a Regular Will

Don't die intestate. If what you are leaving behind is minimally complicated with a small number of people (1-3) to whom you will be leaving money, goods, or property, you can make your own will with web help (see Make a Living Will above). However, most of us acquire enough money and property, and sufficient people and organizations we want to remember upon our demise, that making a proper will under the guidance of a lawyer is probably not a bad idea.
Now settle back and enjoy the rest of your days, weeks, months, or years, knowing anyone can enter your basement without embarrassment, the medical establishment won't torture you on the way out the door, your loved ones will get theirs, and the mortgage won't be late.
"And death shall have no dominion."