Feb 12, 2009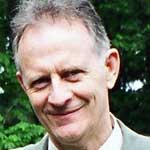 He is that rarest of creatures, a quiet politician. Almost clinically averse to blowing his own horn, Bob Kiss has managed three terms in the state legislature, and one as mayor of Burlington, without attracting nearly the attention his superlative governance has deserved. He has:
Maintained a flat municipal tax rate for the last two years of his three-year term;
Presided over a city economy where wages have grown 7 percent over three years, while statewide they have grown 4.6 percent;
Seen private sector jobs increase by 4.9 percent in Burlington while statewide they only grew one-tenth of one percent;
Increased reserves fivefold from $400,000 to over $2 million;
Managed to limit budget growth, which probably outstripped inflation in your town, to less than half the rate of inflation;
Saved the town pension fund $350,000 a year by sensible management;
Involved citizen participation in significant and substantive ways in the selection of a police chief, the planning of a major waterfront project, and the development of the town budget;
Initiated or supported a host of environmental improvement measures.
The true measure of a great Progressive political leader is how he manages in hard times. We hope Bob Kiss is re-elected on March 3. This is one dude we want to see at the wheel in a crisis.
1
____________________
1
Re-Elect Bob Kiss,
accessed February 9, 2009