Mar 04, 2009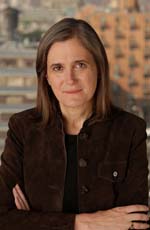 She produced the evening news for New York's WBAI radio station for ten years, then founded Democracy Now1 in February 1996. Intended as a short-term daily election program for the 1996 campaign, it was so popular that it has extended its run for 13 years.

She has been beaten, arrested, and banned in East Timor; she, along with Jeremy Scahill, won the 1998 George Polk award for a documentary exposing Chevron's role in killing Nigerian protestors; and she was manhandled and arrested by the police during the Republican convention in 2008.

Democracy Now, her one-hour news program, airs five days a week on 750 radio stations, satellite and cable television, and the internet, and is available in both audio and video podcasts. She is the first journalist to win the Right Livelihood Award, widely known as the "Alternative Nobel Prize" for "developing an innovative model of truly independent grassroots political journalism that brings to millions of people the alternative voices that are often excluded by the mainstream media." She has won a host of other awards.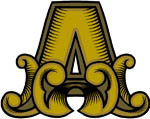 For her physical and intellectual bravery; for her devotion to the cause of exposing cupidity and criminality in high places; for her innovative exploitation of, and longevity in a media world controlled by a handful of billionaire corporate moguls; for giving voice, day after day and year after year, to the progressive struggle for a humane and just world, we award Amy Goodman our sixth Golden A for Achievement.
____________________
1 DemocracyNow.org
tags: Golden A | Media