Apr 01, 2009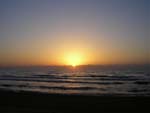 We took the day off yesterday (Friday, March 27) and we're glad we did. We were home to receive a phone call from James Carmichael, an aid to Rahm Emanuel in the White House. Back in the heady days of the interregnum we had had the audacity to hope for a position in the new Obama White House and had applied for same on the Change.gov web site. Now they were finally getting back to us, and with an offer we are still finding it difficult to believe.

The Initiative for an Equitable Society will be a new cabinet-level department Obama will announce this week, if he hasn't already. We were offered the position of Research Manager in the office, where we would oversee fact-gathering for upper management tasked, initially, with three assignments:
Together with representatives of both houses of Congress, draft legislation establishing a national minimum wage at a level sufficient to support a family of four, proportionally weighted to the varying requirements among the states.
Together with the Department of Education, identify effective national education innovators in preK-16 and gather them into a Presidential Commission tasked with preparing a blueprint, within 12 months, for reforming the American educational system. The administration guarantees funding will be available as well as their full support in generating any legislation which may be required.
Together with the Department of Health and Human Services and the new Health Czar, evaluate existing universal, single-payer health care systems around the world, taking from each the features which work to the satisfaction of the populaces involved, and, within 12 months, craft a plan for such a system in the U.S.
Naturally, we accepted with alacrity and are off to D.C. later this month.
And if you believe all that, we have a lovely bridge in New York City we are prepared to part with at a very reasonable price.