Sep 06, 2009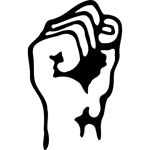 People are having a hard time coming to grips with the realization that Obama is every bit the corporate lackey that his predecessors have been for the last 30 years, Clinton included. He has lost his progressive base, those of us who are more informed, more mature, and therefore more wise and far-seeing than our center and right-wing compatriots. However, for all our information and wisdom, we managed to be well and truly snookered by the Obama campaign, some of us—myself, for instance—blinded by the unimagined euphoria of seeing a black man make a credible run at the White House in this deeply arrogant, self-satisfied, ignorant, and racist country.

At least one pundit has predicted the Democrats will lose 30 to 50 seats in the House in 2010, possibly even losing their majority. The Democratic hold on the Senate is so marginal that we can predict their losing at least the ability to forestall Republican filibusters. We will then settle back into frigid gridlock for the remainder of Obama's one-term presidency.

It is already scarcely more than a year before the midterm elections. It is urgently incumbent upon progressives and their liberal Democratic friends to:
Forget health care, forget EFCA, forget energy reform, forget AfPak. Leave all these to the Lilliputians currently running things. Something may happen, something may not. But it is too late in the day to continue wasting our energies on these damaged issues, and to continue to do so plays into the hands of the feral opposition.
Convene a summit in October consisting of progressive and liberal leaders, elected and otherwise, public and private figures, organizers, donors, volunteers, a million-person march on Washington and once there:
Get worried. Get organized. Get going. Egos set aside for the nonce, and everyone pulls for their lives. The prize on the horizon? November 2, 2010.
Identify incumbents who are sympathetic to our positions and who are up for re-election and facing a tough struggle. We need to be on them like white on rice, with support, money, volunteers—whatever it takes to ensure their re-election;
Identify weak incumbents from both parties who are not sympathetic to our positions and find, fund, and elect those who are, providing them with an even greater full court press than the previous group;
If resources remain, take them into the starkest enemy territory, where the people are most abused by lies and manipulation—Coburnland, Hatchville, Bachmanntown, etc. Bring facts and truth to these blighted landscapes, not because we can turn them around in 2010, but to plant some seeds of hope for the future.
Nothing matters now but stemming the retreat from the hard-won, still precarious position we are in. The opposition have done all they can to stonewall that position and render it impotent. They have done a terrific job of appealing to the lowest instincts of the American people, confusing and enraging them with their lies, their brilliant mischaracterizations, and their irresponsible intransigence.
The American people must know the truth, and the truth will—
must
—set them free.