News
Noted With Interest, January 2009
Feb 01, 2009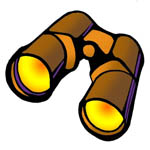 When is a job less than a job? When your hours are cut involuntarily—and the numbers are soaring. Today, at over 7,000,000, they are as high as they have ever been. (From the Bureau of Labor Statistics. Accessed January 3, 2009)


Though they comprise only two percent of all U.S. farms, they account for half of all farm sales. (From the USDA Economic Research Service. Accessed January 3, 2009)



Utah Philips and Howard Zinn

Two great voices started off the year on Democracy Now last month: On January 1, Amy Goodman re-ran her 2004 interview of Utah Philips, folk musician and activist, who died in 2008. The next day, DN showed activist and historian Howard Zinn speaking at Binghamton University a few days after the November election. View, listen to, or read, but don't miss these inspiring talks. (From Democracy Now. Accessed January 8, 2009)


We talked about the scant health care options for the unemployed in Health Care in Hard Times. Now FamiliesUSA.org quantifies the COBRA numbers in this press release. COBRA premiums exceed three-quarters of unemployment insurance (UI) benefits in 41 states and exceed 100 percent of UI benefits in nine of them. Essentially, unemployment equals loss of health care in these states. (From FamiliesUSA, January 9, 2009. Accessed January 10, 2009)


The news release shows how corn-based ethanol, an alternative energy that has failed to realize its promise in many ways, continues to grab the lion's share of federal support, leaving far cleaner alternative energy technologies such as wind, solar, and geothermal begging for the crumbs. (From Environmental Working Group. Accessed January 10, 2009)


They don't come cheap! And perhaps this calculator will help some people stop at one or two when they realize the annual costs of raising a child. And this doesn't include college! (From U.S. Dept of Agriculture. Accessed January 25, 2009)


Find out why Vermont's Independent senator voted against Obama's pick for Treasury Secretary. (Thanks to CF for the tip.) (From Democracy Now, January 28, 2009. Accessed January 29, 2009)


Why aren't more voices sounding like this one: "We've got finite resources. And the question is, what are our economic priorities? How do we allocate those resources? And it requires a fundamentally different approach to the economy: evaluating economic performance by the things that we really want, in terms of human and natural well-being, rather than a system that is purely designed to increase financial returns to the already very wealthy." (From Democracy Now, January 26, 2009. Accessed January 31, 2009)



Update: City Lights

U.S. Conference of Mayors now has over 15,000 ready-to-go projects to add 1.22 million jobs to the economy—right now! (From U.S. Conference of Mayors. Accessed January 13, 2009)



Update: All Together Now

Lots of January activities, petitions, and other outreach. Remember, send us what you are doing—we want to take part!